Main content starts here, tab to start navigating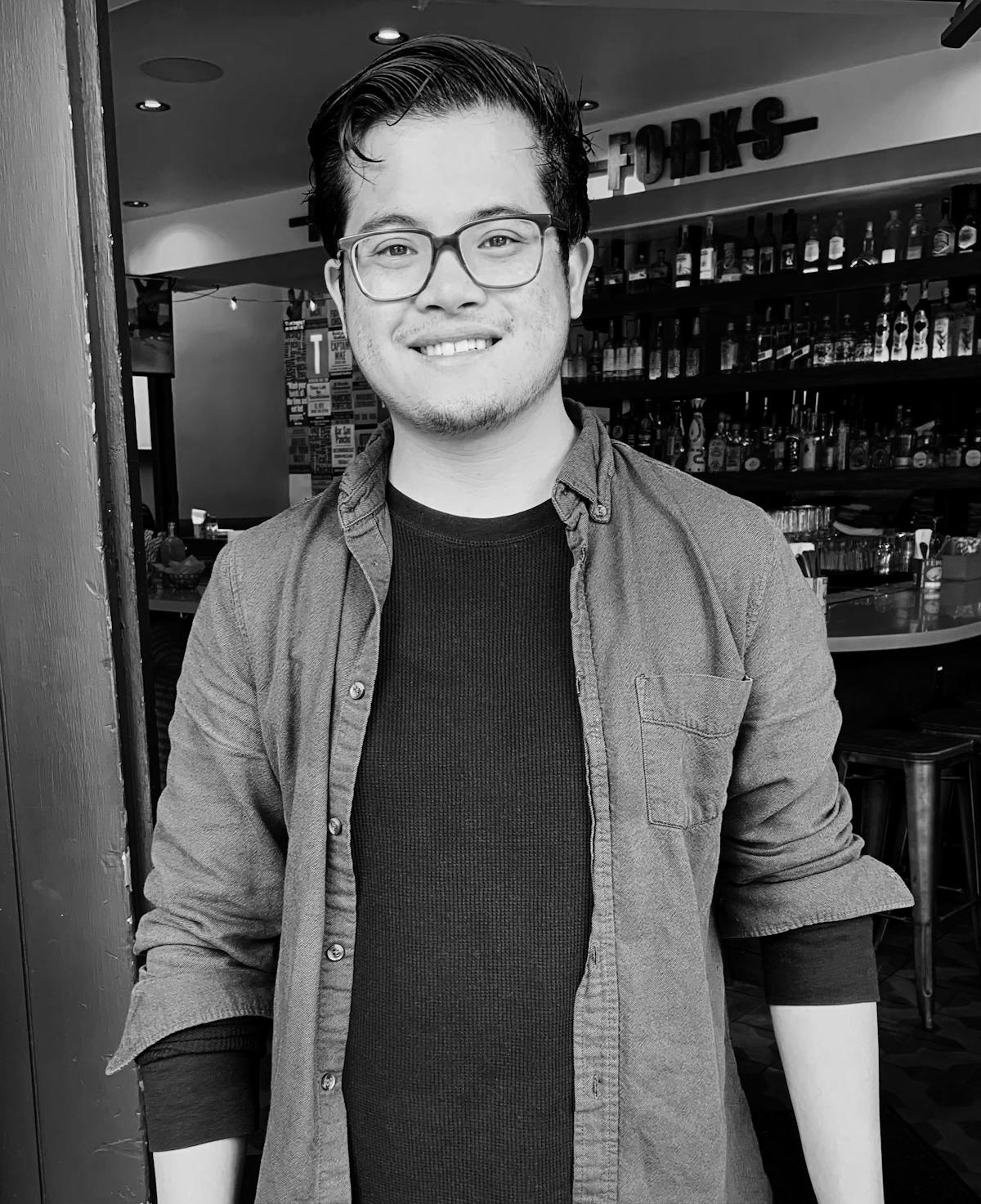 Miggy Vicente
Managing Partner, Marina
Raised in Benicia, Miggy is a Bay Area guy through and through. He writes a flash report with panache and while most staff run from working on Cinco de Mayo, he recalls his first Cinco as a bartender for Tacolicious fondly. "It was an absolute party on Chestnut!"
Last meal: Dad's infamous BBQ sticks
Secret skill: DJ'ing
T-lish hack: Take our chicken soup, crumble in chips and dump a side of rice in. Add an excessive amount of MF Hot Sauce.