Cool Beans: Steve Sando of Rancho Gordo Spills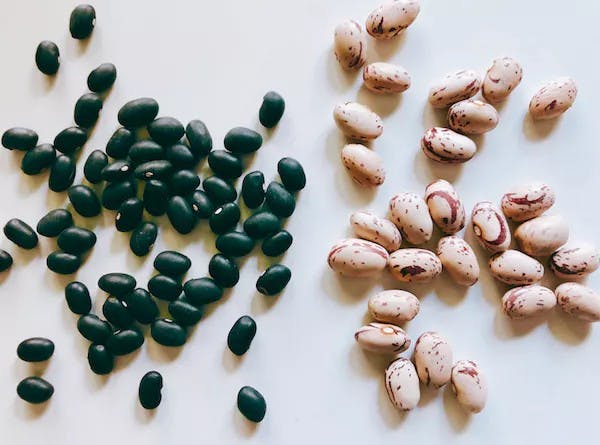 Since our inception, Tacolicious has used Rancho Gordo's excellent heirloom beans. Today we serve up both their midnight black beans as well as their cranberry beans (the latter used for our non-traditional, ultra-creamy refried bean recipe). Based in Napa and founded by the always opinionated, hilarious, Mexico-loving Steve Sando, Rancho Gordo has expanded far and beyond what anyone ever thought a humble bean grower could do.
When did you start Rancho Gordo? I was a gardener to start. We launched at the Yountville Farmers Market in 2001. Or wait, was it 2002? I can't remember! I had just enough of the right people telling me growing beans was a great idea. Honestly, I thought it would just be this local Bay Area thing. Today we ship all over the U.S. We're even about to do a Canada "trunk show."
Where are the beans grown? The Midnights you use are from Lodi and grown on a farm that's about 250 acres (not all Midnights though). The Cranberries are also grown in the Central Valley. We give the farmer the seed stock, they grow it and we guarantee a certain amount per acre because the harvest of heirloom beans [versus commodity] is much lower. It's hard here in California where people want to grow almonds and wine grapes. We just found a farmer in the 707 though. I almost want to cry, he's so great.
What's the process? Beans are always ready in late fall. A dried bean is basically a green bean come to maturity. As the pod turns brown, the beans go from white to whatever color they are when dried. We cut the plant at the base and leave it to dry until the beans are at 12 percent moisture. Then a jalopy kind of machine shakes the beans from the pods and the pod is ground back up and used as green manure because beans are good for the soil. They hold the nitrogen in.
Are Rancho Gordo beans organic? No, but beans have few enemies. If you do have to spray, you do it before it the plant even flowers. Beans are very sustainable by nature.
How many beans do you harvest annually? Half a million pounds a year.
What's the secret to Midnight bean? It's the broth it makes—so inky and rich and delicious.
How about Cranberry beans? In Mexico, they call them cacahuete (peanut) beans. You see them mostly in Michoacan where they make a great sopa tarasca because of their velvety texture. The Italians use them for pasta fagioli.
When are dried beans best? There's a sweet spot when they're between six months to two years old. It's gotten better but you used to be able to find commodity beans at Safeway that were like 10 years old!
I know you travel to Mexico a lot. What's your favorite part? The state of Hidalgo. I love it. But I love all of Mexico. Not to be dramatic, but when I'm here, I feel like I'm consuming, but when I'm there, I'm living.