Make Your Own Guac with Our DIY Kit!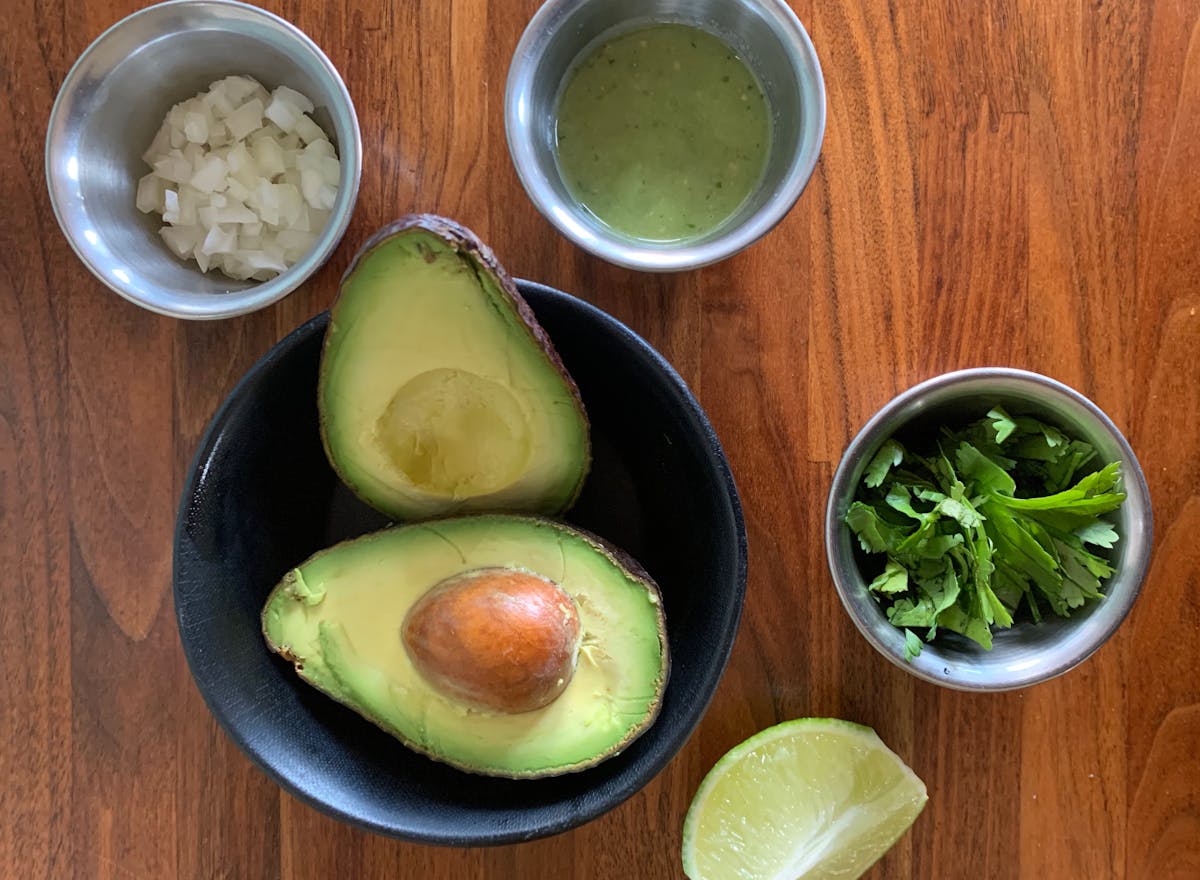 We are now doing Pick-Up and Delivery from our Marina location, including a make-your-own guac kit. Because pre-batching guacamole is a terrible idea (it gets all acidic and weird). Though we provide chips, try a healthy alternative like sliced watermelon radish and cucumbers for dipping. Each kit makes enough for two.
Slice the avocado in half lengthwise. To separate the two halves from the pit, twist in opposite directions. In the palm of your hand, hold the avocado half with the pit facing up. Remove the pit by whacking a chef knife blade deftly into the pit. (Please avoid your hand.) Carefully dislodge the pit from your knife.
Use a spoon to scoop out the avocado flesh into a bowl. Add the tomatillo-avocado salsa, chopped onions and cilantro to it. Take a fork and mash everything together until chunky-smooth. Squeeze lime and salt to taste. Break out the chips.
Got a family to feed? Buy more kits and simply increase the amount of this recipe by doubling, quadrupling, and whatever word comes after quadrupling.