MEXICO CITY: WHERE TO EAT, DRINK + SLEEP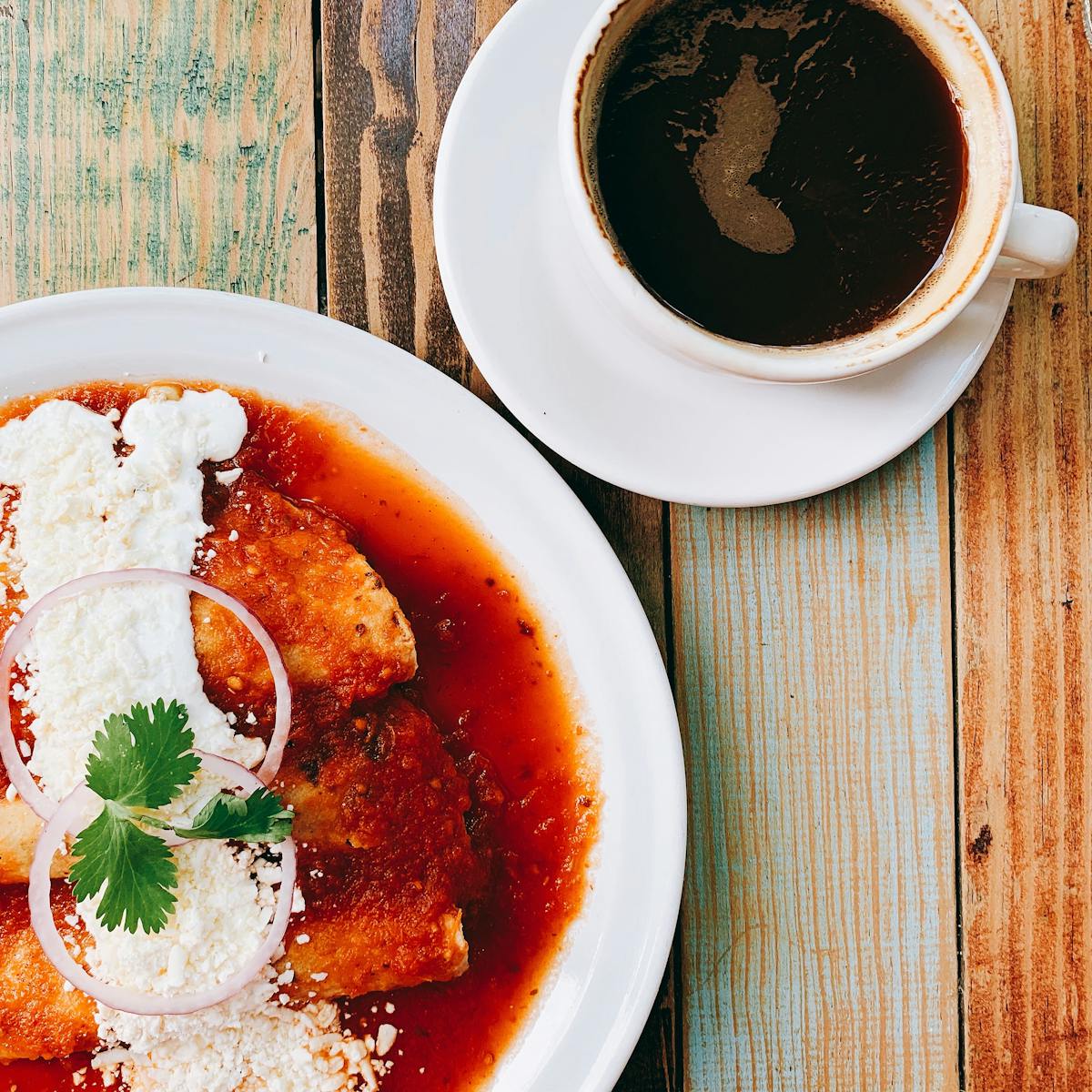 When we visit Mexico City—as we do a couple times a year—we tend to stay in Roma or Condesa, lazy-cool neighborhoods laden with parks and streets that seem to be made for blissfully tripping around both literally and figuratively (the cracked and hole-filled sidewalks in CDMX require watching your step).
However, there is so much more to Mexico City than this rather bougie list of places to eat, drink and sleep. (Hey, we're bougie!) There is a ton of great street food, great art museums and galleries, spectacles like Danza de los Voladores which you can watch by the amazing Anthropology Museum, cool vintage shops and pretty much everything we love. At the same time, if you just went to these spots we recommend alone, you would leave Mexico City very full and very happy. —Sara Deseran

BREAKFAST / BRUNCH
Cafe Nin (Juarez)
Rosetta's Elena Reygadas knows how to do dilapidated-chic. Her pretty, charmingly cramped Parisian-Mexi spot includes exposed brick walls, a wrought iron balcony for taking in a birds-eye view and a leafy patio. At breakfast, diners sit at the counter overflowing with lovely pastries (order the guava). Egg dishes from chilaquiles to more Frenchy options are served. If you're here for brunch arrive early or prepare to wait with the masses.
El Cardenal (Centro)
This revered, white-table-cloth, old-school spot Mexican restaurant has existed in Mexico City in different incarnations since 1969. At their Hilton location in Centro, the luxurious brunch is buzzing with business folks and ladies who lunch. We loved the scrambled egg enchiladas "Veracruzanos" with black bean sauce and chorizo with a side of conchas con nata (think Mexican clotted cream). Combine a visit here with a stop at the Museo de Arte Popular right around the corner.
Churrería El Moro (Centro)
Today this churro spot, which was founded in 1935, has expanded to have a few whitewashed, modern locations, but the dustier original is worth the trek. Crispy, thin churros the size of bike wheels are spiraled into the hot oil, coated in cinnamon and sugar and served up by waitresses, who appear to have worked here their whole life, sporting pink uniforms straight out of Mel's Diner.
Pan Comido (Roma Norte)
A casual and cute little vegetarian spot in Roma (they have a Polanco spot too). Enchiladas Natalie Portman are smothered in a bright, tangy salsa roja (see pic above). Coffee is strong. Service is nice.
TACOS, TACOS, TACOS

The vegan tacos from Por Siempre Vegana
El Califa (Condesa)
There are a few of these full-service taco joints, but our heart belongs to the one in Condesa. Back in 2009, the tacos here provided some of the initial inspiration for Tacolicious. To appreciate how much a great salsa matters, try their bistec—nothing but a thin slice of tender steak and nothing but their four perfect, and very different, salsas to liven it up.
Taqueria Orinoco (Roma Norte)
Red-and-white and hipster-all-over, this Monterrey-based chainlet has had lines since it opened in Mexico City in 2017. They offer corn tortillas but get the flour with delicious, chewy-crispy-porky chicharron y queso a la plancha all topped with pickled onions and a little avocado. Hours go until 4 am. Getting drunk first wouldn't be a bad idea.
El Vilsito (Navarte)
At this auto-garage turned fiery temple of al pastor at night, swarms of locals, and a smattering of in-the-know tourists, line up to get the best al pastor we've had. They say that the bigger the al pastor spit, the better the taco (it proves that they're going through a lot of pork) and the trompos here are like rocket ships. This is street food at its finest.
Por Siempre Vegana (Roma Norte)
Though there is now a second storefront location of this taco stand, the original looks like it could be just about any of the endless taco stand all over the streets of Mexico City. However, look closer and you'll realize that all the "meat" sizzling on the plancha is actually mock meat including pineapple topped "al-pastor" tacos and more. As convincing as the seitan options are, we like the mushroom and onion tacos the most. Come early or wait in line. Carnivores, don't judge a meatless taco until you taste it.
RESERVATION-WORTHY RESTAURANTS

Pescado a la talla at Contramar
Contramar (Roma Norte)
Back in 2009, we arrived in Mexico City with a handwritten list of recommendations from Rick Bayless who had come in to dine at Joe's former restaurant Laiola. One of the top recs was Contramar, the big, bustling, seafood, lunch-only restaurant which by now, has reached mythic status. Go for a late, wine-fueled lunch. The signatures are all worth it, including pescado a la talla and the tuna tostada (yes, the one we give homage to at T-lish). Since we first visited, owner Gabriela Camara has opened Cala in San Francisco serving these dishes, but Contramar has a seen-and-be-seen, only-in-Mexico City energy that can't be replicated.
Rosetta (Roma Norte)
This is the original restaurant of Eleyna Reygadas, the Mexico City marvel who has transformed the dining landscape with spots such as Café Nin (see above) and Lardo (great for pizzas and a great space). Rosetta is located in a stately Roma Beaux Arts mansion, the rambling space divided into different dining rooms all decorated with a jungle of plants and tasteful old-world romance. The menu leans towards Italian with a lot of Mexican ingredients peppered throughout. Housemade pastas are delicious but really everything is. Just trust.
Maximo Bistrot (Roma Norte)
Romantic and candle-lit, this little spot is one of our go-to's whenever we visit. Joe says it reminds him of Delfina when it first opened: A thoughtful restaurant that lives within its concept, which in this case is French with Mexican influence. The chef and owner Eduardo Garcia has had an interesting life, to top it off, going on to open some of the city's most popular restaurants including pop-y and cute ¡Lalo! (another good breakfast stop) and Havre 77.
Hiyoko (Cuauhtémoc)
Mexico City offers world-class dining that extends far beyond Mexican. Japanese is one of them and this long and narrow, minimalist yakitori spot is spot-on. Spearheaded by Edo Lopez of the popular Edo Kobayashi restaurant group, which dominates the Japanese restaurant scene here, Hiyoko is just one of his many Japanese concepts (including some in the States). From our experience, they're all worth a visit.
BARS

A cocktail at Tokyo Record Bar
La Botica (Condesa)
With mezcal's surge in popularity, there's no shortage of bars specializing in the smoky sister to tequila. However, La Botica is OG. Teeny-tiny, with black-and-white checked floors, it's been one of our regular stops since we first started visiting Mexico City.
Tokyo Record Bar (Cuauhtémoc)
Not surprisingly, this is also owned by the Edo Kobayashi group (Hikyoko is just next door). But if you've ever been to Tokyo's upscale bars, you'll see where it got its name: The bartenders craft gorgeous, simple drinks in delicate glassware while LP's spin on a turntable. The design of the space is sexy as hell.
Condesa DF (Condesa)
The hip and well-heeled stay at this hotel. Though the design is awesome, to our minds it's better to just get a drink at the outdoor rooftop bar and sleep elsewhere where it's a less more quiet and a lot less expensive.
FOOD TOURS
Mexico City Streets
Lydia Carey, an ex-pat who's lived in Mexico for years now, knows her stuff. Not only has she published a book on La Roma neighborhood (where she lives), she leads great taco tours and along the way will fill you in on all sorts of interesting factoids about Mexico City's history.
Club Tengo Hambre
"Excursions for people who travel to eat" is a tagline that we can get with. Part of a collective effort from food writers including LA's uber taco nerd Bill Esparza, we recommend just following them on Instagram if nothing else. Their photos of Mexican street food will make you want to jump on a plane ASAP.


HOTELS
AR-218 (Condesa)
Lovely and well-designed, super sleepy and cool neighborhood. Great for walking.
Hippodrome Hotel (Condesa)
Central location, quaint and charming, but small rooms.
Flow Suites (Condesa)
Cool and simple hotel in a great area. We like the Imperial Suite of which there is only one. It's a much bigger name than room, but it's a great value.
Red Tree House (Condesa)
This beloved B&B is fantastic. Jorge and his partner Craig run a tight ship! They couldn't be better hosts and their staff makes great food. Also, their dog, Abril is a sweetheart (in fact we almost named our own lab after her).
Marriott Reforma Hotel (Juarez)
Practically located and a totally pleasant, if business minded, hotel.